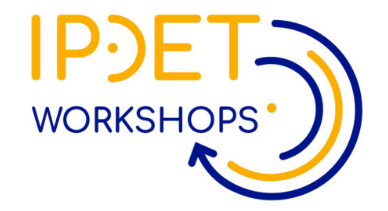 IPDET – Online Workshop 4: On meta-evaluation, or: how to evaluate evaluations – approaches, methods and findings
The IPDET online workshops open a virtual room to meet, share and engage in peer-to-peer learning, combining facilitation of knowledge transfer by renowned faculty with moderated exchange among professionals around the globe.
Those who just started their first steps in the evaluation field can solidify and deepen their foundations, and more experienced ones find some specialized topics to accommodate their specific interest.
Its international faculty consists of highly experienced renowned instructors from around the world, representing diverse perspectives from academia and evaluation practice.
Didactics are tailored to the necessities of an online learning format, combining plenary in-person sessions with discussions, video-recorded input to capture the contents within a specific time frame, self-organized group work according to the time zones participants live in, Q&A sessions etc.
Participants will be awarded an official IPDET workshop participation certificate.
Please see all details here.