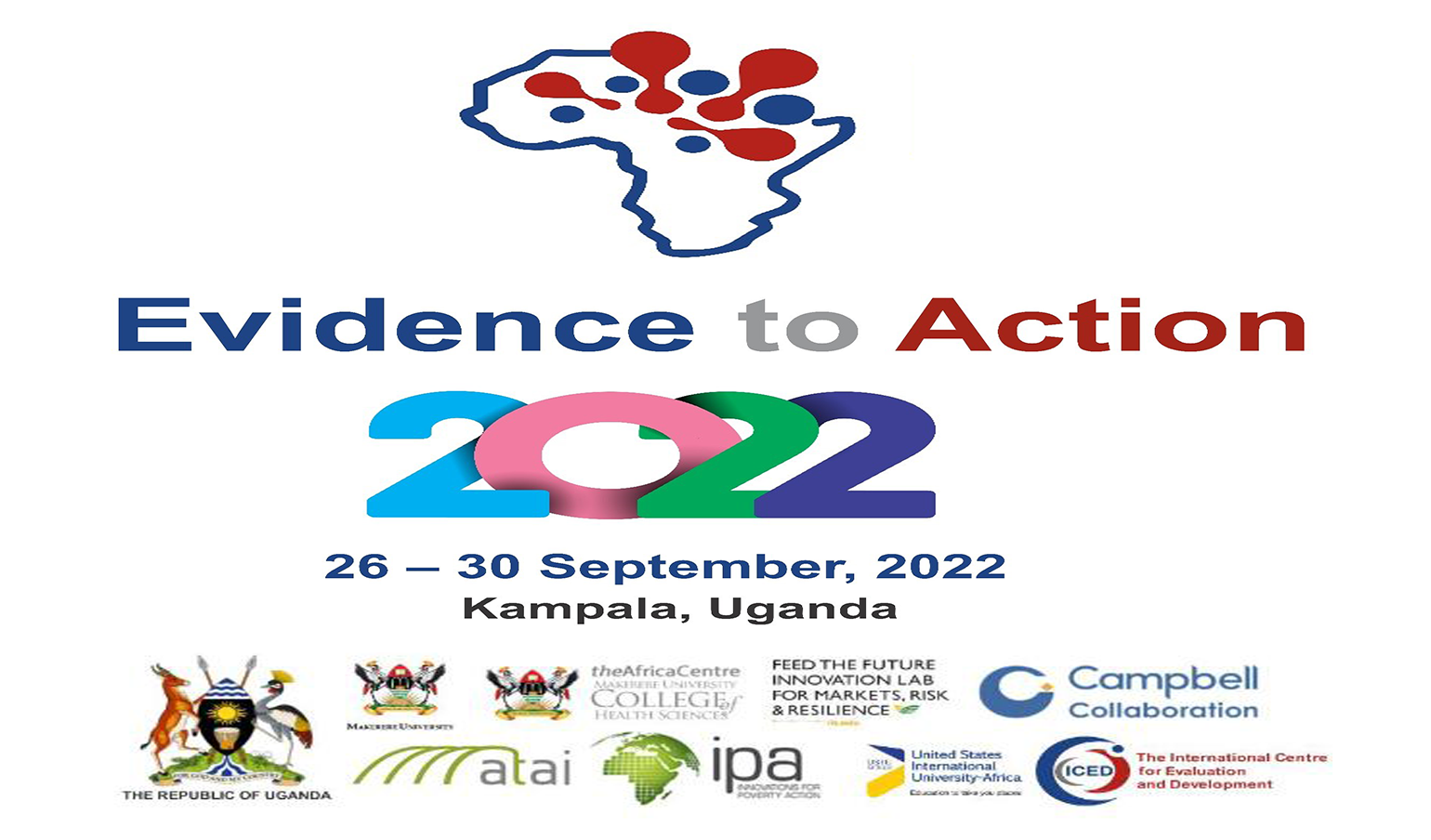 Evidence To Action Conference – Kampala 2022
The Evidence to Action 2022 (September 26-30) conference theme is premised on the understanding that evidence-based research and evaluation findings exist that have huge potential for positively impacting Africa's policy decision-making and action to drive the realization of Africa Union's Agenda 2063 and the United Nation's Sustainable Development Goals (SDGs) Agenda 2030 . It seeks to reimagine evaluation and exploring ways to make it even more functional amidst the Covid-19 pandemic and post COVID 19 recovery. The conference theme has sub-themes have been chosen to allow for a range of both thematic/sectoral perspectives as well as in depth discussions on knowledge brokering and evidence generation.
Please see all details here.